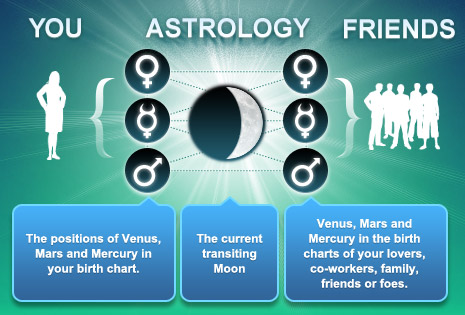 AstroSync is always tracking the Moon, which affects relationships, communication and emotion. You just enter your birth date and your friends' birth date, and AstroSync will give you...
A Green Light:
Go for it! Send them a text, give them a call or make your move.
A Yellow Light:
Proceed with caution! It might be fine to talk, but phrase things carefully.
A Red Light:
Put on the brakes! Not the best time to ask your boss for a raise.